Dear All,
Greetings!
Siddhant College of Engineering, Pune is hosting an open pooled campus drive for
Deskera
.
The brief information about the same has been furnished below:
Job Position: Trainee Java Developer / Java Developer.
Job Location:

Pune, India,

Salary:

1.8 lpa for first six months from joining date, 2.16 lpa after completing six months from joining date.

Number of position: 30 developers,
Joining date: June / July 2017.
Hiring for: Current Batch 2016-17 Passouts
Qualification: BE CS / IT or

Any related computer qualification with good java programming skills is welcomed.

Percentage Criteria: 55% and above

About Deskera (Product Development Company):

Deskera is a cloud-based suite of integrated enterprise management applications. The company develops cloud-based software such as Enterprise Resource Planning (ERP), Manufacturing Resource Planning (MRP), Customer Relationship Management (CRM), Human Resource Management System (HRMS), Project Management (PM) and Learning Management System (LMS). With its big data backbone, Deskera offers a much required industry tool that can devise new solutions to cater to a large customer base.

Deskera products are designed to fulfil the business requirements of a wide range of industries such as manufacturing, trading, distribution, engineering, building and construction. Its clientele includes reputed Asian players like Sushi Tei and SATS Creuers, as well as MNCs like Google and Starbucks. Deskera has also entered into a partnership with StarHub and Google to provide better security to its customers.

Deskera has received recognition and earned accolades for being a company that is focused on creating simple software applications that has driven progress for many. In 2015, Deskera was recognized as the #1 Integrated Business Applications as a Service (BAaaS) provider for the South East Asian market by Frost & Sullivan. The same year, CIO listed Deskera as one of the 20 Most Promising CRM Solution Providers.The company is headquartered in Singapore and has offices in India, Malaysia and Indonesia.

Company Links:www.deskera.comhttps://www.linkedin.com/company/deskerahttps://www.facebook.com/Deskera/https://twitter.com/deskeraJob Details:

Deskera is looking for new team members to join our Development team at Pune. We are looking for a passionate

Java

professional with experience in creating enterprise-class

Java

applications with involvement in design and development of core components, frameworks and interfaces. The

Java

Developer will be helping out in designing and developing new features and optimizing the cloud based enterprise suite.

Responsibilities

:

Hands on in coding, design reviews, and code reviews.
Experience including design, coding and implementation of

Java

based enterprise applications using frameworks like Spring, Hibernate, Struts, Web-Services
Strong Object Oriented design and development skills.
Experience using

JAVA

development tools like Ant, Eclipse, Net beans
Knowledge of test driven development and agile development methodology a bonus.

Qualifications:

Experience in

Java

and

Java

J2EE, JDBC, Servlets & JSP, HTML, XML, Ajax, Spring and Hibernate Framework.
Experience with Spring & Hibernate.
Experience working with MYSQL server and other databases.

Java

fundamentals and Design Patterns knowledge should be strong.
Designing and developing high performance and scalable applications which will be used by millions of users.
Candidate will be expected to take hands on approach on Design, Code & Test assigned task / activity.
Should be able to analyze requirements, carry out development, unit tests, bug fixing and maintenance of modules independently.
Collaborates within and across groups in writing functional and design specifications, development schedules and user interface specifications.
Experience with scaling web-based applications and web security issues.
Willingness and ability to learn new tools\technology is a must.
Strong analytical & problem solving skills.

Selection process:

Aptitude & Technical test
Face to face Interview


Date of the Campus Drive:

Wednesday 25/01/2017

Reporting Time:

10.00am

Venue of the Campus Drive:

Siddhant College of Engineering, Sudumbare, Talegaon Chakan Road, Tal. Maval, Pune
Powered by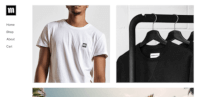 Create your own unique website with customizable templates.